John's Pizzeria Ristorante and Lounge
2104 N Western Ave, Chicago, IL 60647
Order now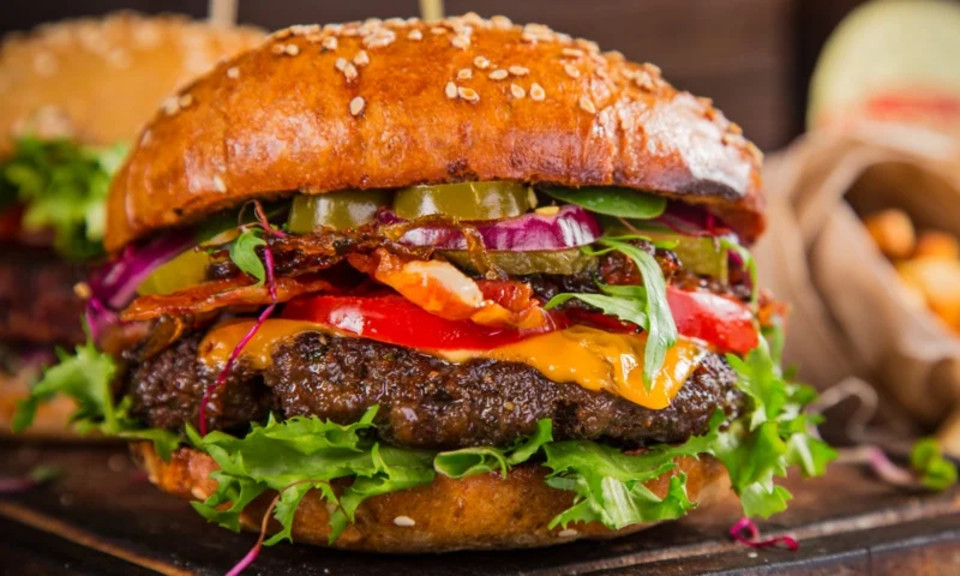 Elliot
As always, food was awesome and hot.
I ordered 2 one litre bottles of diet mountain dew. The order arrived and deliverer had a 2 liter of diet Pepsi. What happened next will stun and amaze you!!!!!!
My personal angel of pizza went to the store and bought a 2 liter of diet mountain dew and brought it to me lickety split.
My only regret is that I didnt have any cash to tip this dude extra.
Working in the same industry you meet a whole slew of uncaring clock punchers and this guy went out of his way KNOWING I couldn't compensate his time. Let this guy be in charge, he knows how customer service works.
John's for the win every time.
Lisa
The food besides the pizza is SPECTACULAR! I love the look inside how it still looks the sane as years ago! Brings me back to my childhood! The desserts are to DIE FOR! The thin crust pizza has jyst the right crisp to and any toppings we choose have been fresh and delicious! We also ordered salads which i am a big fan of. I eat them daily and to say the least i love all the freshness and flavor for every meal here! I will always go back with family and friends to enjoy great food and great service!
DENICE
John's is an old school neighborhood classic. If your new to the area, you won't be able to appreciate the great taste of John's Pizzeria! They keep it original and simple, and that's what good ol' fashioned pizza is all about. They are a neighborhood classic along with businesses like Margie's, and maintain a great effort in serving some of the best tasting pizza in the area! High recommend them especially for a late night meal! never had issues with delivery.
Nicole
John's is always great hot, fresh, and fast you couldn't ask for anything else. John's has always been there at the same location for as long as I can remember. I remember living on Grand and Noble and John's would deliver our pizza the same way! Finally a business that you can count on! And it's a great thing Daley never found out about it or he would have sold it too, lol!!Thank God for John's Pizzeria Ristorante and Lounge simply The Best! Jerry M.
Jonathan
I am only a couple of bites in to my thin crust pizza and I have to say...I am impressed. I am the most cynical human being when it comes to pizza in Chicago, so don't take what I'm saying with a grain of salt. Well, maybe take it with two grains of salt...for all you know...I might be insane or something. The order came faster than expected via friendly delivery dude. Everything is fan-effin-tastic! I shall order from here again.
Patrick
Have lived in Wicker Park for a while. Best delivery pizza I've had. Crispy crust. Delicious sauce. Heaps of toppings. Delivered old school (in pizza bag not a box) but still piping hot. Side salad not so great, but pizza top notch.
Lisa
John's pizza is perfect greasy thin crust pizza. Sausage is my favorite- the pizzas are delivered in a paper bag. Cheesy gooey and I'm always regretting I didn't go up one size when I order, this pizza gets gobbled up and no leftovers.
Marcos
Delish buffalo wings and some of the best pizza on north west side of city! The devishly hot wings aren't THAT hot. Go for them.
James
i love pizza, and i love getting food delivered late at night, so this was perfect.
Michael
A traditional chicago pizzeria
About us
Chicken, Dinner, Lunch Specials, Pasta, Pizza, Sandwiches
Today

Delivery: 11:00 AM - 11:45 PM

Takeout: 11:00 AM - 11:45 PM

Delivery

Monday:

4:00 PM - 11:45 PM

Tuesday:

4:00 PM - 11:45 PM

Wednesday:

11:00 AM - 11:45 PM

Thursday:

11:00 AM - 11:45 PM

Friday:

11:00 AM - 12:45 AM

Saturday:

11:00 AM - 12:45 AM

Sunday:

11:00 AM - 11:45 PM

Takeout

Monday:

4:00 PM - 11:45 PM

Tuesday:

4:00 PM - 11:45 PM

Wednesday:

11:00 AM - 11:45 PM

Thursday:

11:00 AM - 11:45 PM

Friday:

11:00 AM - 12:45 AM

Saturday:

11:00 AM - 12:45 AM

Sunday:

11:00 AM - 11:45 PM